Cathy Maria Real Estate - Mannering Park real estate, Chain Valley Bay real estate, Gwandalan real estate, Summerland Point real estate, Wyee Point real estate, Lake Macquarie real estate
Who's your favourite real estate agent?

Definitely CATHY MARIA!!

Cathy, you have been outstanding in your endeavour to sell our house for us:
*Commitment to open house every Saturday for 4 months
*Feedback after each open house
*Easily contactable
*Very personable
*Absolutely professional

Thank you for achieving a great result and we really appreciate the huge effort you put in for us.
Love from Rob & Di Rudd
Rob & Di Rudd
I engaged Cathy Maria as the agent for the sale of my lakeside property in Summerland Point. Cathy was fantastic. I am a licensed conveyancer and deal with real estate agents on a daily basis. Cathy is a standout. I received honest feedback after every inspection. Cathy mad me feel that she loved my property as much as i did. She went beyond my expectations with a wonderful video of my home. I found Cathy to be honest and reliable. Cathy negotiated a price for my property that I was more than happy with. I understand the purchasers were more than happy with Cathy's helpful and friendly way of doing business. I would highly recommend Cathy Maria Real Estate to anyone thinking of selling as their agent. I cannot speak more highly of Cathy. Thanks again Cathy.

Margie Clay
17 July 2015
Margie Clay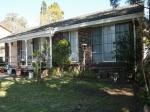 Dear Cathy & Nigel
We would just like to thank you both for everything you did in selling mum's house at 113 Vales Road, Mannering Park for us.
We were impressed with your style and expertise and your knowledge of the area plus the effort you made, helped secure a very accepted outcome for us with which we all very pleased and much appreciated.
It has been a pleasure doing business with you.
Yours faithfully
Gavin & Brenda
December 2015
Mr G Vieritz & Ms B Davies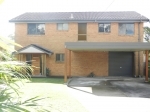 Back in June of this year my wife and I were faced with the daunting task of selling our two properties situated in the lakeside suburb of Summerland Point.
After meeting with a number of local agents within the area, we signed a sales agreement with Cathy Maria Real Estate.
At first meeting with Cathy,we were instantly made to feel at ease with her friendly down to earth approach.
Cathy has proven to be very dedicated and tireless in her quest to offer a high level of service to both customer
and clientele.
When faced with a complex situation with the sale of our first property, Cathy showed that nothing was to hard for her to resolve and went the extra yard to complete the sale, with minimum stress to both parties.
We were very pleased with this sale as the house was sold in only three weeks at a very satisfactory price.
The sale of our second property was again executed with experience and minimum fuss resulting in a sale of the
Property exceeding price expectations and again sold within three weeks.
We would like to take this opportunity to highly recommend Cathy Maria and her team to anyone looking
for a real estate agent who you know will be honest, trustworthy and get the results.
Thank you Cathy and team.

Summerland Point.

Bruce & Dana Dyson-Smith
My wife and I recently sold our home through Cathy Maria Real Estate. This whole process was completed in a mere 3 weeks with us getting a better than we expected price thanks to Cathy and the way she presented our house. In this time Cathy and her wonderful team kept us well informed, ringing us after every inspection, giving us plenty of notice before inspections and giving us expert advice regarding the 2 open houses we had. Cathy was not late once with any of the appointments she kept with us, always returned out calls and answered any questions (no matter how silly) we had. I would not hesitate in recommending to anyone if they are selling or looking to buy to use Cathy Maria Real Estate. To sum up Cathy and her team made the selling of our first home a very easy and stress free experience. Once again thank you. Sean, Manda and the boys. April 2013
Sean, Manda and the boys
Thank you all so much for your efforts in the sale of our property at Mannering Park. Cathy and the team were all very professional, enthusiastic and committed in making the process as stress free for us as possible. After a record 21 hours the deal was done. A very prompt and friendly team and we would recommend Cathy Maria Real Estate to anyone thinking of selling their property. Cheers guys, Troy and Tash. February 2013
Troy and Tash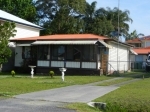 Dear Cathy,
John and I would like to sincerely thank you for the clear, brisk and friendly manner in which you managed the sale of our home in just one afternoon. In particular, we valued your briefing and your practice of keeping us informed at all times. You made a potentially anxious time a lot easier. We would highly recommend your services to anyone requiring a real estate agent. Congratulations and well done, it have been a delight to do business with you. August 2012
John & Sue Keighran
To Cathy,
Thank you for the sale of our home. After starting with a well known real estate we found them very disappointing. It was very refreshing to find an agent who filled our needs. We found Cathy Maria to be outstanding in all aspects of her job and brought about the sale of our home. We look forward to doing business with her in the future and would gladly recommend Cathy to others.
Thank you so very much, Laurence and Michelle. July 2012
Laurence and Michelle
Hi Cathy,
Many thanks for selling our house. You tried so hard and suggested an Auction and like you said it would work and you were 'spot on'. I would recommend an Auction as it brings in more interest than an ordinary "For Sale" signage. Thanks and we would highly recommend you to anyone selling their home.
Regards Carole & Reg Gilmour
Regards Carole & Reg Gilmour
Cathy has sold two houses for us. We like her "Can do attitude" and her knowhow and love for the local area. Cathy is tenacious and hard working but without appearing too pushy. Cathy is a good negotiator in the sales process and always replied promptly to our phone calls and enquiries.
Hans & Paula Bichler Mannering Park
Hans & Paula Bichler Mannering Park